Are you in need a few key clothing items for spring? Shop Who What Wear at Target to get updated pieces for the new season.
As a busy woman, sometimes I find it hard to look polished and keep up with everything else that demands my time. You see, what you wear does require planning. Planning to buy the right pieces, planning to put the right clothing together and make it a polished outfit, and planning to actually wear the outfits. Yes, I pin cute outfit ideas on Pinterest all the time. But actually planning my outfits, uh, who has time for that? Well, I don't have much time as you probably don't either. However, I've been making a big effort to buy pieces that I love and plan ahead…sometimes.
When I found the "Who What Wear" line at Target I knew I had to share it with you. The length of the skirts and dresses, the fashionable tops, and the overall quality seemed worthy of exploring. Somehow this line is able to provide modest clothing that is fashionable, not overly trendy, and even offers plus sizes in most pieces. What's not to love? With spring knocking on our door, it's time to purge and add some new clothing to your closet. I'm confident that you'll find something you love and you won't fret at the prices either. Here are some of my favorite items from the clothing line. Enjoy!
Slim Boyfriend Jeans – Did you catch that? SLIM! Boyfriend jeans are a very relaxed fit jean. A lot of times they are overly baggy or overly trendy. They might have holes in them or even look sloppy. But these slim boyfriend jeans seem pretty flattering and it's because they are slim. These jeans are the perfect description of what this Who What Wear clothing line is all about. On trend jean designed in a very classic way.
Holliday Collective Style Tip: Cuff the bottom of the jeans, wear with a small hell, add a colorful blazer or cardigan to pull the look together.
Shop Slim Boyfriend Jeans / Shop Plus Size Boyfriend Jeans
 Women's Peplum Tank – This tank is precious and it's perfect in this light pink shade. You could layer another tank underneath it so the v-neck isn't an issue at all. The ruffled hem makes it super-girly and chic. This tank is available in black and white too so don't despair is pink isn't your thing. This might be my favorite top in the whole collection!
Holliday Collective Style Tip: Pair this peplum top with slim jeans like the ones above, or a pencil skirt. Wear a statement necklace or long layered necklace to keep it super chic.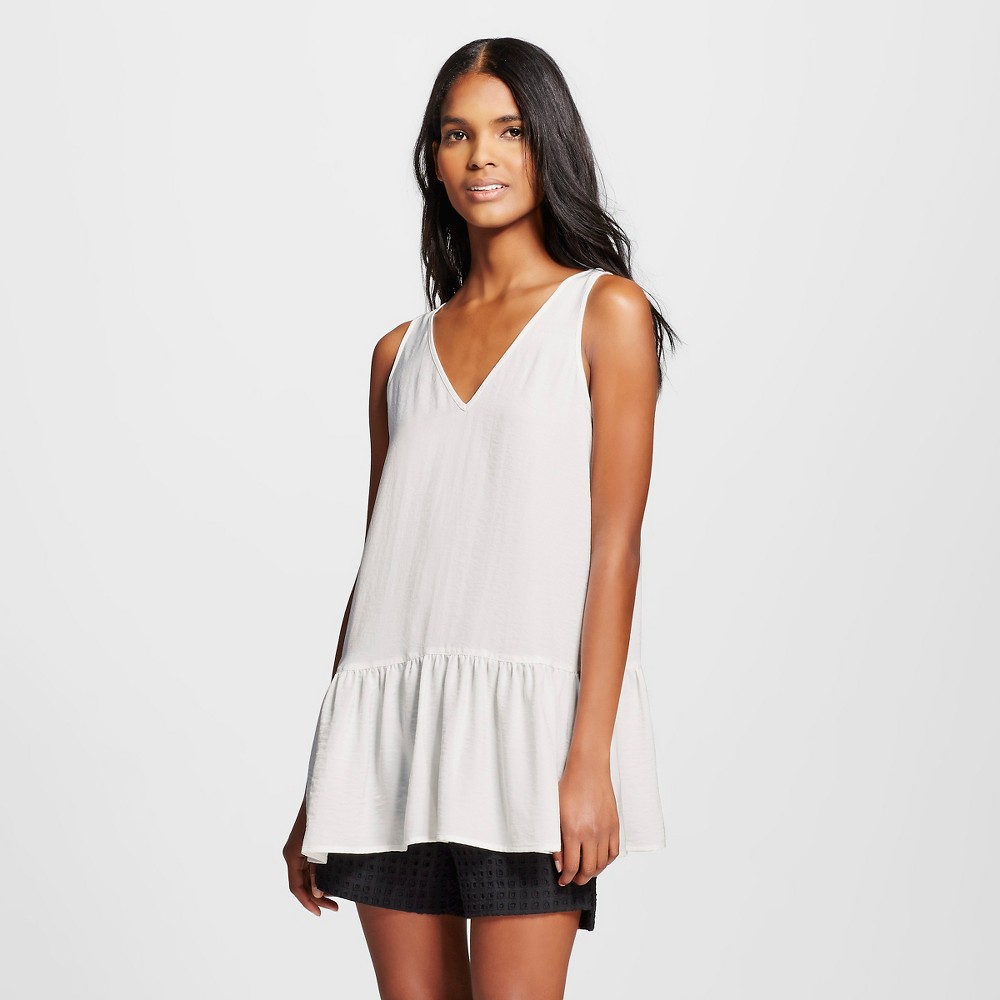 Fluted Midi Skirt – Midi skirts are on trend, which is great. They never look great on my petite physique though. This skirt moves with grace and the cool hem bottom would help petite woman like me.
Holliday Collective Style Tip: Tuck in a slim tank with this skirt and pair with a light cardigan. A blazer would porbably be too chunky since the skirt flares out anyway. A strapped hell would make your legs look long and lean in this skirt. Go with a statement necklace to jewelry or even long earrings.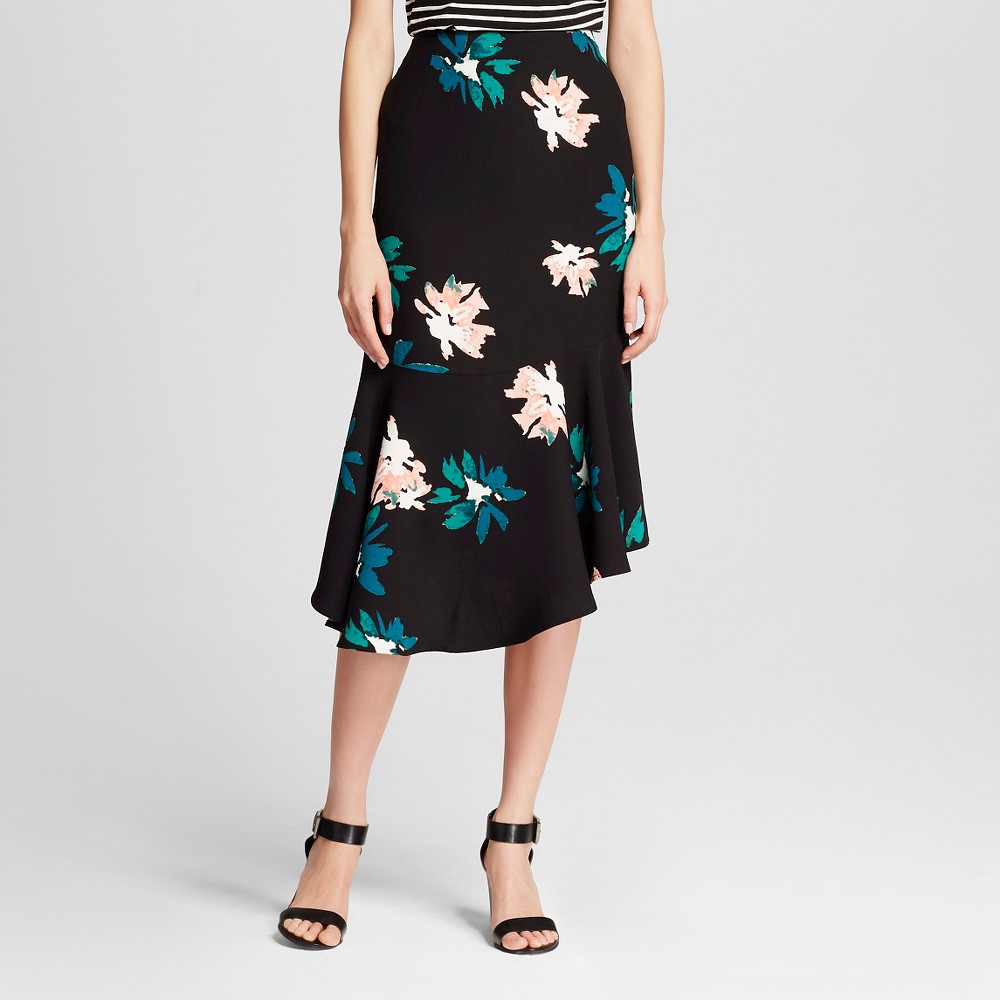 Minimal Moto Jacket – Every woman needs a fun little jacket like this! You won't wear it often but when you do it will make a statement. It's black which is classic and on trend. It has a youthful look and is slim in the waist. Great for date night!
Holliday Collective Style Tip: Pair with a striped top and blue jeans. Wear heels and accent jewelry.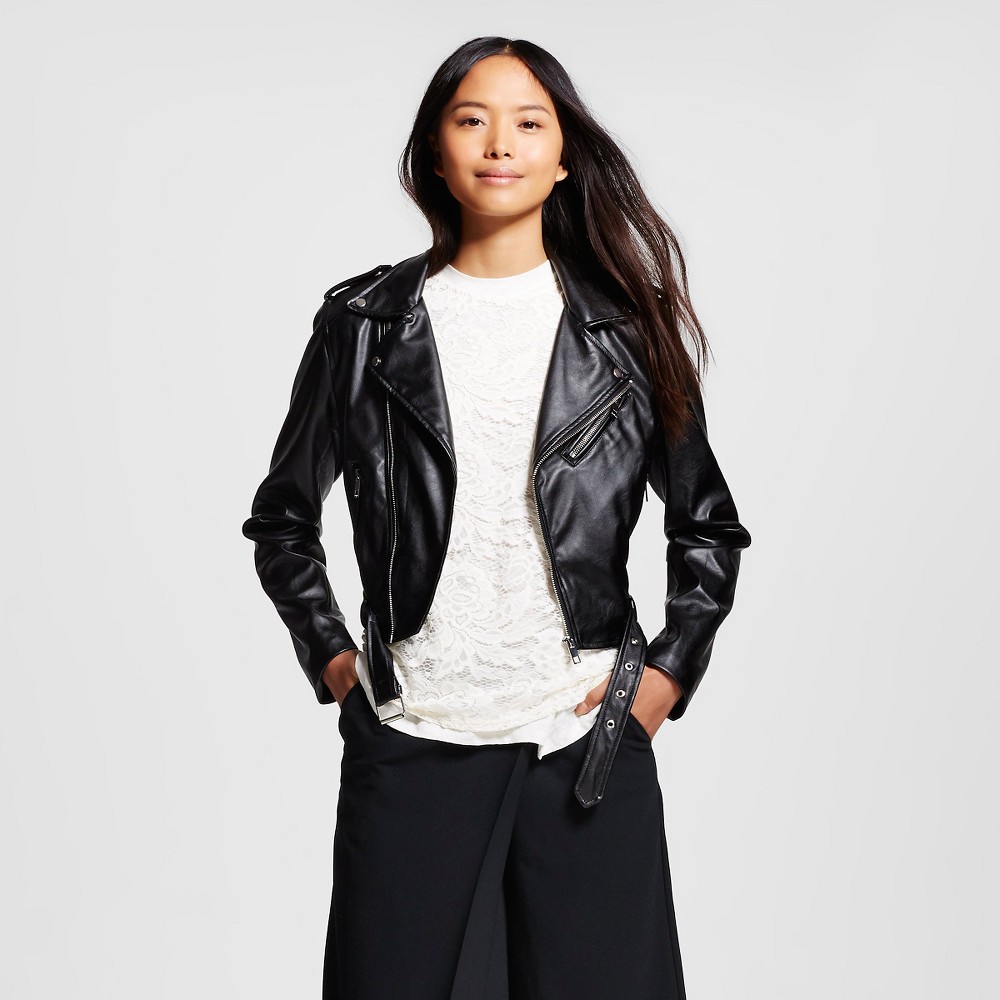 Chambray Frayed Hem Shirt – Did someone say chambray? I'm positive you can't have enough chambray shirts. This blue jean shirt is soft and always in style. Blue jean is always in!
Holliday Collective Style Tip: Pair with blue jeans – yep! White jeans would really make this chambray shirt stand out or tuck into a skirt for a dinner out with the family. Wear a heel for an extra punch of style!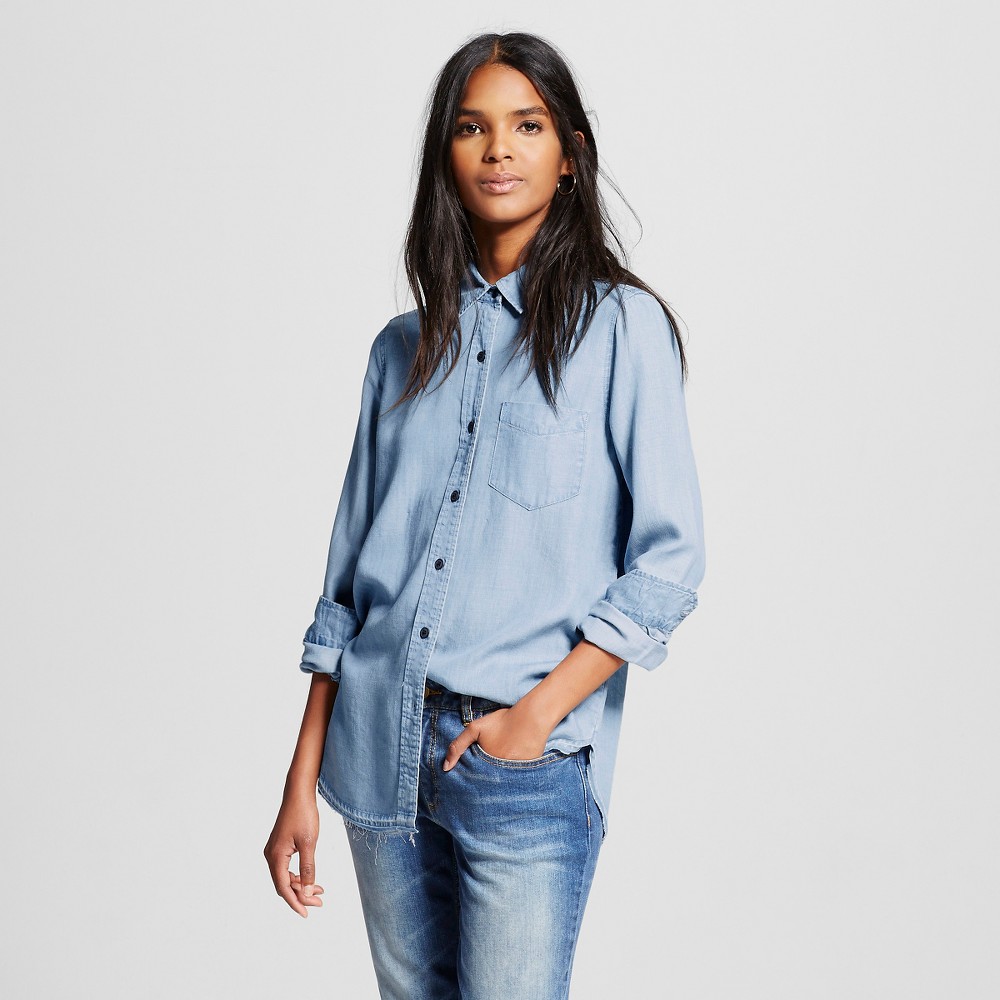 Ruffle sleeve top – The ruffle sleeves are so cool on this top! Can't resist the stripes again either. This top is feminine yet striking. That's all.
Holliday Collective Style Tip: Pair with a high waisted paint or a slim jean. Long earrings or necklace would work just fine with this top. A statement necklace might be too much for this top.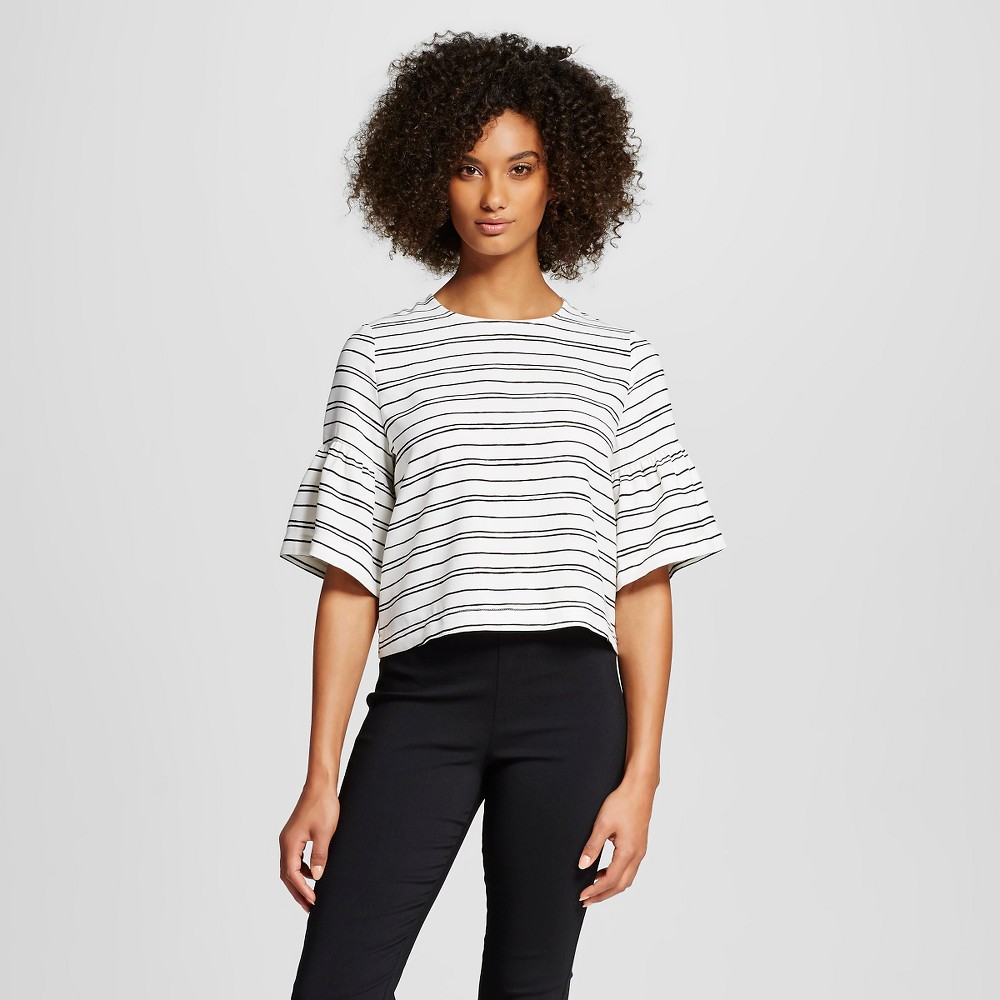 Midi Shirt Dress – I'm a sucker for stripes so I took a double take at this striped midi dress. Love the rolled sleeves, but if not, you can adjust that. Also the belt allows you adjust the waist to fit your body. This dress comes in chambray but I only found plus size available online. You may need to visit the store to see the chambray and a black option.
Holliday Collective Style Tip: Keep the sleeves rolled up on this dress. Then pair with a chunky bracelet, and stud earrings.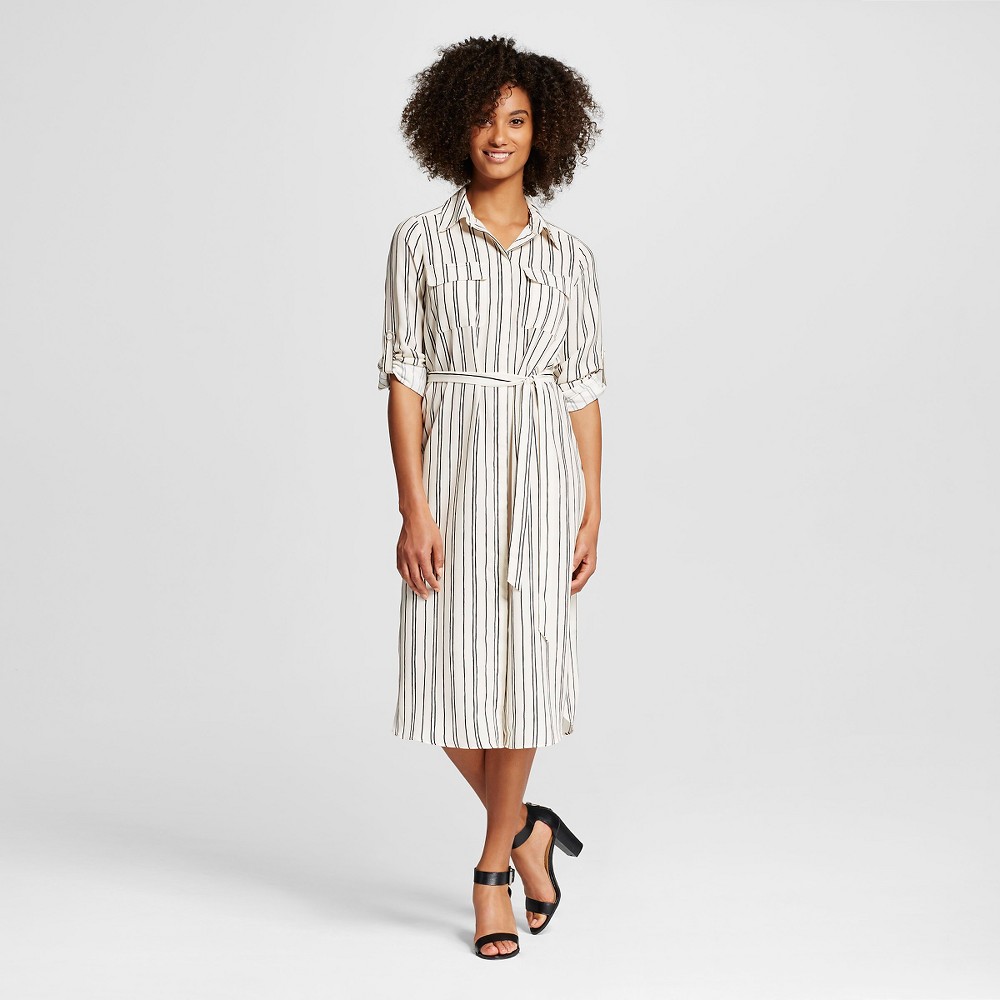 Have you purchased anything from the Who What Wear line at Target? If so, what pieces? If you enjoy my fashion posts be sure to leave a comment or like this post. Happy Friday!
//Crystal